---
We are trying to get our salt-water tank back into shape, so we got new lights, scrubbed the algae and vacuumed out everything, and did a 90% water change the weekend before this last.
I was worried about the fish, so we caught them and floated them in containers in their correct temp new water. Even added small amounts of the new water (that had been ageing for a couple weeks and was as close to the same temp and salinity as I could get) to the fish over the day. If I had to do it again, I would have added more water for the fish and put a bubbler in with them to keep the water better aerated.
In any case, I made a DIY Powered Algae Scrubber. Because what else would you do with a cat toy...
a dish scrubber...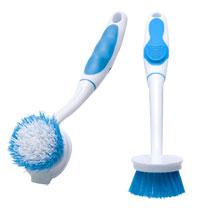 and a power drill?
Tank Before:
Tank with New Lights: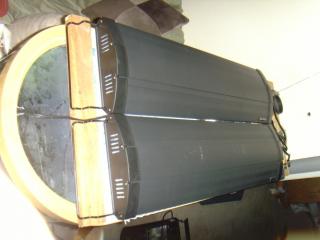 Note: With saltwater it is important to mix the salt with RO water for a while before you can add it to the tank during a water change. I slowly raising the salinity and temperature of the new water to match the old water in big buckets for a week+ before the big water change.
Tank Preparing:
Tank After water change before cloudy goes away:
Tank After settled and fish returned:
Stupid molly already in the overflow... glad I added that sponge so they can't get into the pump area.
New feeding hole made from some up-lift tube makes it easy to feed and keeps food from getting sucked in the overflow at the surface
While there is still a good amount of algae scrubbing and work to be done on this salty aquarium, it is in 90% better shape and finally ready to start adding creatures and corals to again.