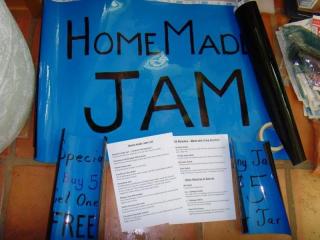 Hubby and I even discussed signing up for booth space at the "Taste of the Foothills", but finances are fickle and we probably won't this year unless things change in the next couple days.
Though it sure would be nice to make this jam-habit pay for itself, especially since I made another batch of peach jam this week and a small batch of green-chili jam and a jam that I doth dub... "Mariachi Cherry"... a mild chili jam with fine chopped maraschino cherries. I am not even generally fond of chili jams, but I think this one is pretty spectacular.
I will also be making some more ChowChow relish this weekend since it did turn out pretty yummy and cabbage is on sale right now, but I may be nearing the end of my canning binge since fall has moved in and fruit and veggies will be expensive again soon.
And... with a chill in the air (33 degrees to be exact), frost on the ground, and just a little bit of snow...
Summer is officially over and it is time to start winterizing and mulching around the bushes and getting out the sweat-pants.
Hopefully though a few of our locals will still be selling these spectacular beauties throughout the winter: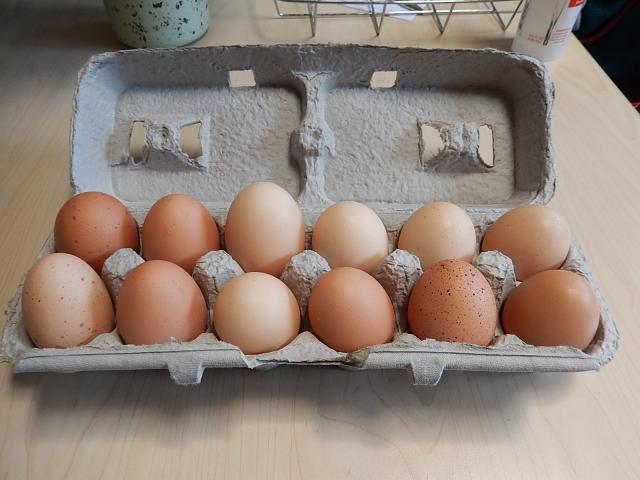 Almost too pretty to eat, but farm fresh eggs are REALLY tasty, and they are selling them for less than you would pay in the store!
And, of course, as we say goodbye to summer, we say hello to my favorite season... winter.