---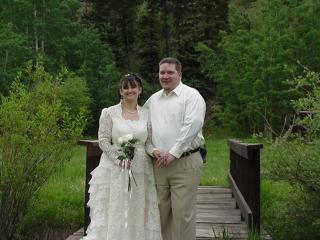 Yep. There I am.




No, not the handsome man. The girl in the lacy-poof. And that is probably the most lace and poof I have ever worn.




I could be considered a house-wife, but to me that conjures all kinds of images of a cleaning, cooking, vacuuming-while-wearing-dress-and-pearls, woman who is a master of her domestic world. I am not pink, I am not frilly, and despite being a "home-maker" by current occupation, "Domestic Goddess" I am definitely Not.




Exactly what I am could probably best be described by "Bi-polar-slightly-OCD-intelligent-but-forgetful-and-prone-to-panic-attacks-of-epic-proportions". And for some reason, running it all together just makes me feel much better about it than separated by spaces. Something about it run together makes it more... Me.




So, in addition to a complete lack of any spelling capabilities whatsoever, a picture of a complete mess starts to form, right? But that isn't the end, because with it all put together, you also get someone who loves power tools, building stuff, and DIY on a low budget. Someone who looks a the world from a different angle and can find a way whenever the will is willing. For example, I see websites like this...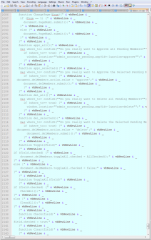 and design them... several thousand lines of code hand written in
Notepad++
. Of course, I am also someone who spends an inordinate amount of time trying to find the coffee that I swear I was just drinking two seconds ago.
What does it all mean? Your guess is a good as mine, but I have long taken pictures, videos, and written about my adventures in all manners of things, and I finally started a blog to put it together for anyone who might see things from
the tilt
I do, or maybe just wants to see what that slightly crazy tilt of looking at things is like. It is also a place to hopefully give encouragement to people who might need some inspiration or guides to doing some DIY but are not sure how to jump in.
More About Mine: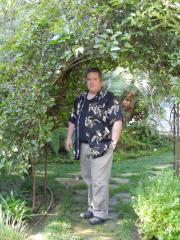 On the left is my husband. He is supportive and does his best to indulge me in my craziness.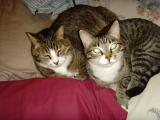 And I would be lost without my "big-ol-meow", Hamper, and our younger cat Ten.
And last but not least... a herd of fish in assorted aquariums and a lot of plants around the house fill out our little family in the foothills of Colorado.
So Welcome to the TinkerT Blog!