---

While we were selling some jams locally the weekend before last, hubby and I heard about "A Taste of the Foothills - Fall Family Festival" that will be going on in Evergreen on October 18th. And if you give free samples (and / or donate to their charity auction), you don't have to pay a booth fee.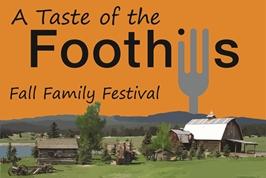 So, since we are still nearly swimming in jam, I decided that it might be a good place to sell out all our excess jam for the winter. But of course, our financial situation that had just gotten better fell into the crapper at that exact moment, so getting the jars and supplies to make a decent stockpile of jam to sell... falls into the
"not financially responsible"
category.
This might have put a complete halt to the idea... However, I have a reasonable stockpile of material that I have been collecting at clearance prices and nothing but time on my hands. So the logical thing to do (as long as I admit I am avoiding house work and projects that need to get done before winter) is to sew a dozen Host/Hostess aprons like I made for my sister and her husband for Christmas last year... Right?
With this in mind... this week has been a frenzy of sewing, snipping, stitching, and occasionally swearing. Resulting in the spare room turning into a thread-strewn mess like a Martha-Stewart-Meets-Tasmanian-Devil drank too much coffee and had a party in there. Oddly enough, it actually looks better than before since the need to clear space for cutting and sewing straightened up about half of the mess it was.
Of course, I am only about half way done turning this...
Into this...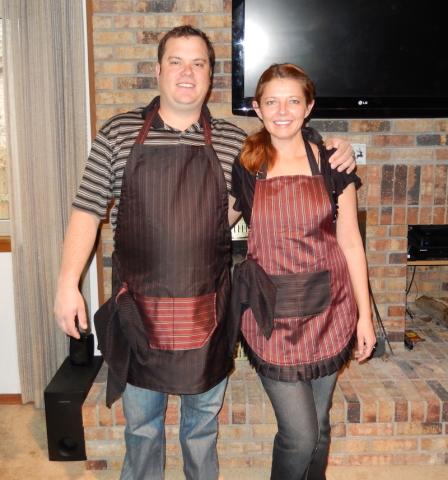 And then I will see how much material I have left and start all over.
So posts might be light for the next couple weeks while I lock myself away in the "sewing room", but maybe some helpful hints for sewing... like "how to make near-perfect ruffles" or "how not to go insane when making over 30ft of ruffle" might just be worth it... maybe?