---

While in the hospital, my dad was a little annoyed at how often they would ask him to stand on one leg. "What would I be doing balancing on one leg?"




Well.... I found out today. Holding up a frame piece with my arm, a nut in one hand, a bolt in the other, and a length of steel pipe about two foot in the air with one foot. Yes.




Of course, if you are a normal person who waits for an additional pair or two of hands to put together something that says "two people required", then maybe you can keep both feet on the floor. But if you are me, sometimes being able to balance on one foot while twisting half-upside-down to put some bolts in to the pieces you are holding up with your other foot... is just part of the deal.




So today I put this together...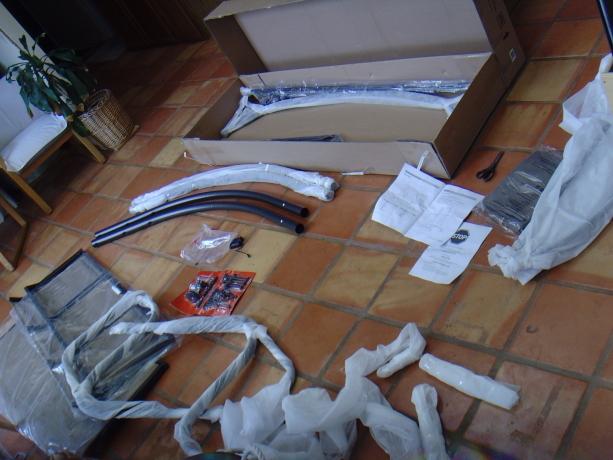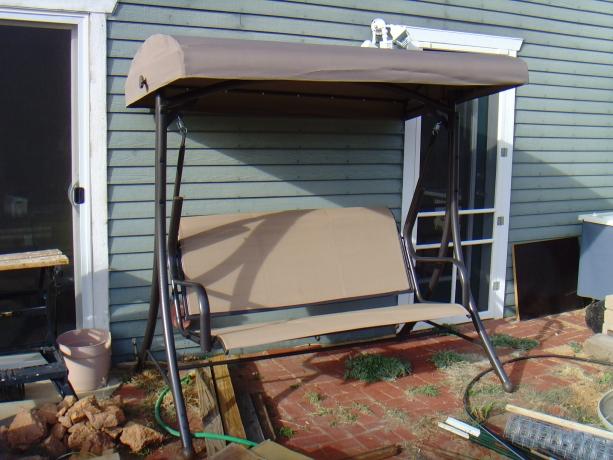 Of course, I wasn't just being lazy all of last week either, though I had my moments. I did quite a bit of work on the saltwater tank, and did some yard work as well, like watering the yard and making some progress on the area that will eventually be the curved cement walkway...
This week promises some more work outdoors, but mostly cleanup of the porch since the concrete will have to wait until there is less chance of freezing at night.