---

When we were originally planning for the curved walkway, I think hubby and I planned a full 3 ft wide. However, along with forgetting how I wanted to do the light imprint of the "stones", by the time we got around to it, pretty much everything was forgotten and all the test steps and careful planning basically went to waste. What is was supposed to look like was this: (but more brown-ish and without the black splatters)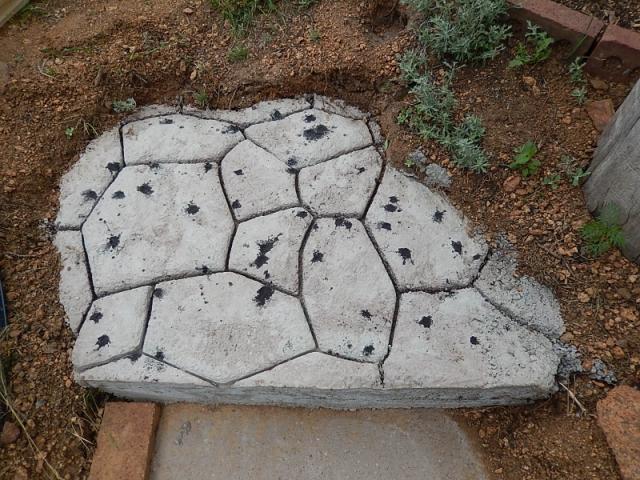 - Notice the light imprint of "stones" that could be easily swept clean.
But in the heat of the moment with cement quickly hardening, I forgot how we wanted to do it and it turned out like this: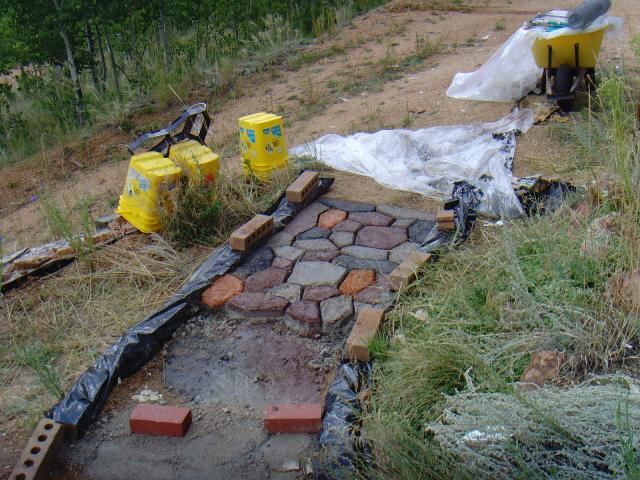 - Notice the deep individual "stones" on top of a paddy of solid concrete. Not how I intended it and a pain to keep the deep cuts cleaned out. (I will try adding a special solidifying sand to the cracks later sometime.)
Also the walkway ended up only around 32-ish inches wide. Seemed fine until we started hauling wood in the big wagon and the curve often caused the wheels to go off path several inches.
So if you have a walkway and it is too small... there is an easy (well easy-ish) way to fix it. Scrape out the sides and add bricks level with the walkway.
This will boost my walkway to around 38 to 42 inches and be much easier to move the cart around on.
I put this off last year because I didn't think I had enough of these tan bricks and didn't like the color of the other bricks I have on hand, but I realized later that I had eight more as border bricks around the septic covers, so I could pull them up and replace them with some gray bricks.
With enough bricks on hand and Saturday being my official "work outside" day, I got busy this morning and got the inner curve complete.
It will need a little filler with concrete in a few spots, but that will be better fixed after getting the other side done, too.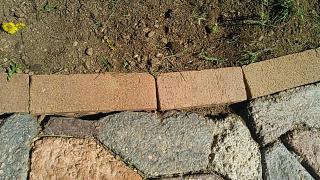 I may try to get back out there and do the other side this afternoon since the weather is so nice for the first time all week.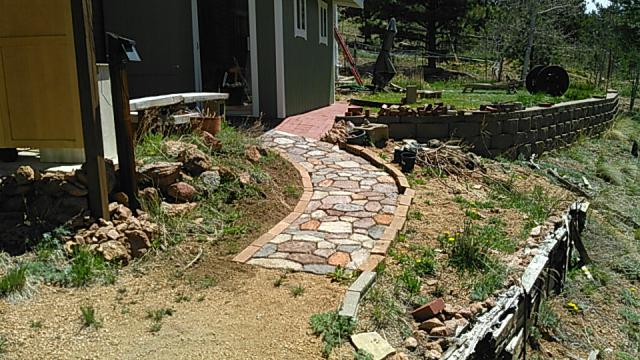 UPDATE: Got the other side done just as the heat was kicking in. Glad to have it done, but definitely ready for a break now.