---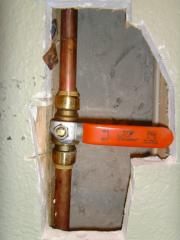 Sunday hubby helped me install a push-fit shut-off valve for the guest bathroom toilet. This pipe went up from the protected area of the wall almost into the ceiling and then down the coldest exterior wall of the house. Now we can shut off the water, drain the pipe, and not worry about it freezing during the colder parts of winter.




It went so well that I took on the project of installing shut-off valves myself today on the pipes that go to that bathrooms shower.




It again went very well and was actually easier because the wall cavity was larger and so I was able to use a little twist-pipe-cutter instead of the saws-all to accurately cut the pipes without them shaking around like rag dolls.




Here is how it went...




Step one... widen the hole that I made to find the pipes... catching the dust and drywall in a bag taped under the hole.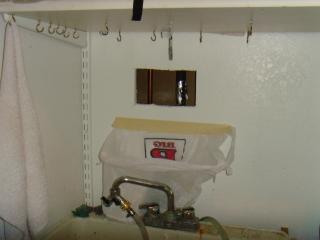 Step two... turn off water at the main, and open valves at the sink below the pipes and the shower at the end of the pipes.
Step three... cut away insulation on hot water pipe and mark both pipes for cutting (and push lines).
Step four... Use cutting tool to cut out sections of each pipe... being very careful not to drop it into the wall. Then clean pipe ends and file away any burs (though no filing was needed since I used the little pipe cutting tool).
Step five... put push-fit valve on the water-main side and push until "push line" is all the way in. Then position top pipe into valve. Using pliers/wrenches if necessary force pipes together into the valve until your push lines are fully in. (unless you drew a very clumsy push line and then some of it might show)
Step six... turn sink and shower off and water main on...
Step seven... watch for leaks with off, then watch for leaks with on.
Step eight... grab the trash bag and throw it away while you contemplate whether to cover the hole with a vent-cover or some other kind of access panel.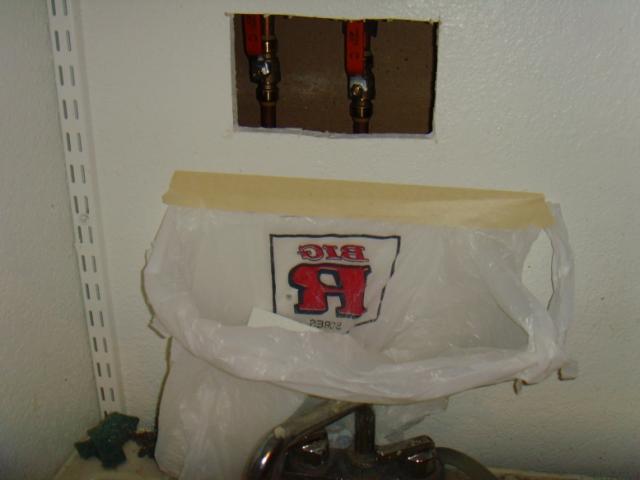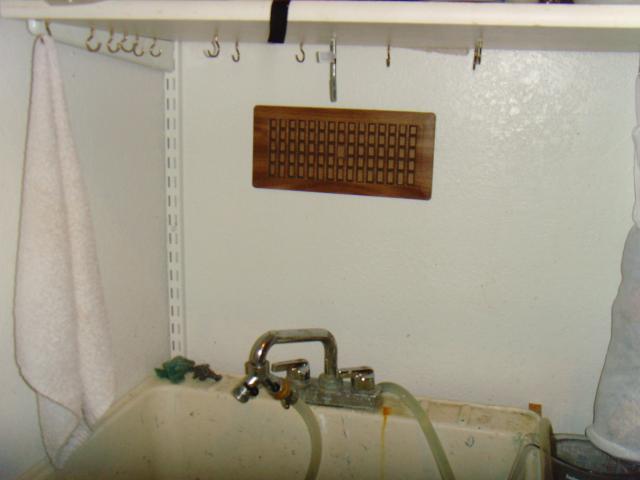 Please note: If you install a shut-off valve to help protect certain overly exposed pipes from freeze damage, be sure to shut the valve, then open the faucet or flush the toilet to let the pipe drain of water. It will do no good to have a shut-off if the pipe is still full of high pressure water... though it could prevent a flood of water if a pipe bursts down the line.